ANNOUNCEMENTS
WINTER CLASSES HAVE STARTED!
This 10 week session goes from Tuesday, January 2 through Monday, March 12. See the schedule for our list of classes.
***************************************************
 NEW GENTLE YOGA CLASS!!
Starting January 9, there is a new Tuesday night Gentle Yoga class being taught from 7:30 - 8:30 pm by Elizabeth Arnold, our newest yoga teacher.
***************************************************
The Saturday Beginner's Pilates class from 10:15 - 11:15 am has been canceled.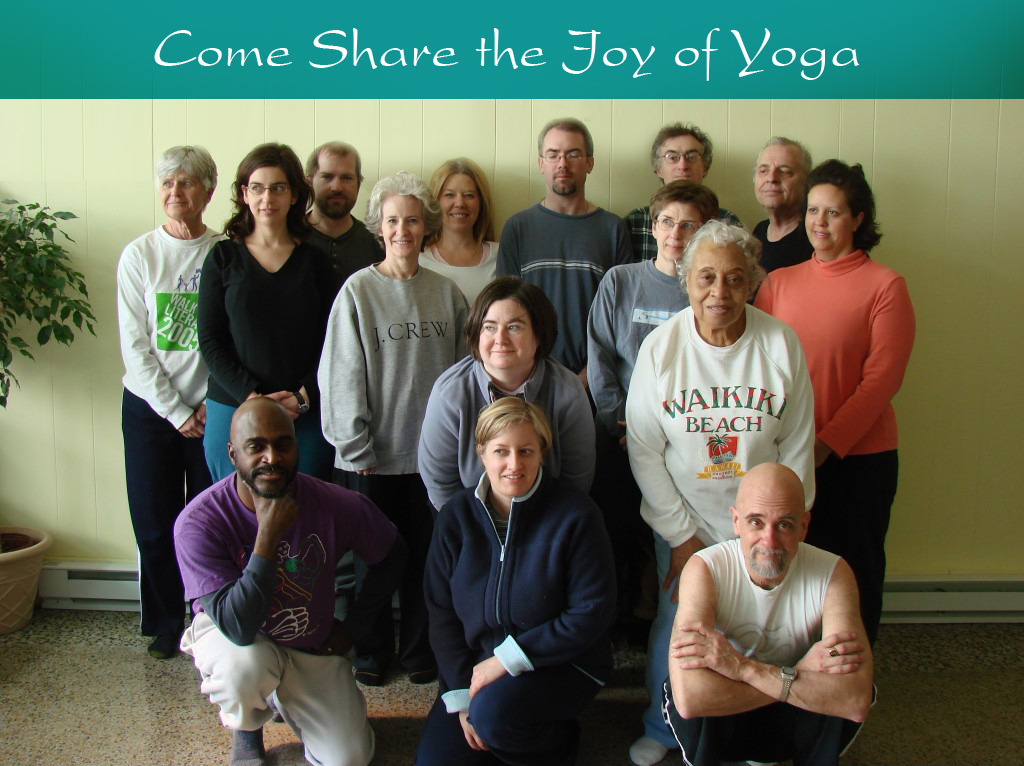 Because Yoga is for Everybody
Located three blocks West of Route 1, nestled in Hyattsville's Historic District with a view of Gallatin Street Park, Yoga Space is a clean, tranquil and serene place where you will always feel welcome.
"I love the community of the class ... These classes have introduced me to more than yoga - my neighbors!" (from a survey taken in February 2008)
New to Yoga Space?  Sign up for our newsletter, and a free gift.  Click on the link to receive a free guided "deep relaxation" mp3.  Download it to the device of your choice, and use it to totally relax your body, your breath, and your mind.